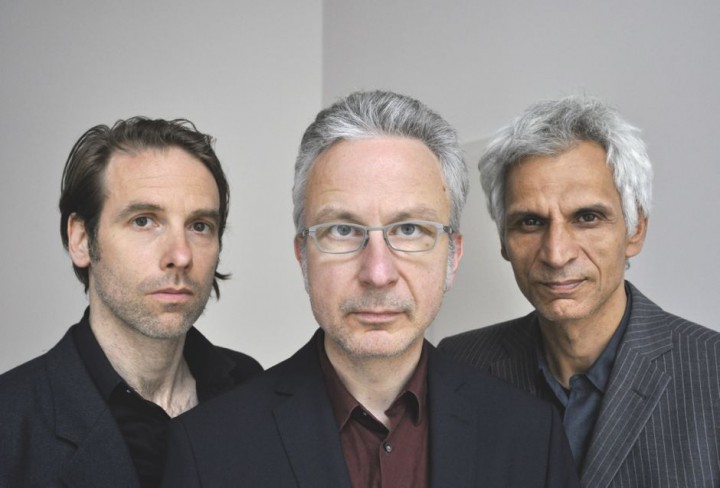 D.R.A. is the power-trio of vibraphoneplayer Christopher Dell. Together with
his colleagues Christian Ramond (bass) and Felix Astor (drums) he takes
the traditional sound of the acoustic vibraphone-trio into the future of tomorrows
forms of jazz. The themes, played with enormous vitality, go back and forth
between different meters and tempos, constantly changing gears. This music
is complex, yet sounds very fluent and includes a lot of humour. In the three
years that this trio exists, it has established a very tight groove and dynamic
vitality. The concerts so far have received enthusiastic reviews and high acclaim.
DRA received the JazzArtAward in 2002.
"Full of density and truth. "
Hans- Jürgen Linke, Frankfurter Rundschau
"unbelievable."
Dr. Uli Olshausen, Hessischer Rundfunk
"Full of ideas and mastery"
Django Bates
"Drive with power and speed"
Jim Santella, Cadence, U.S.A
"… a strong player, constantly intriguing,…"
Jon Andrews, Downbeat, U.S.A.
DRA on video: