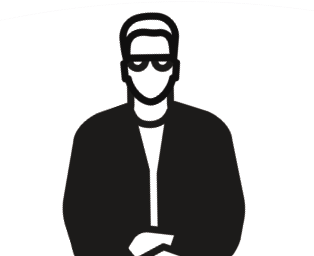 Christopher Dell is an award-winning, Berlin and Copenhagen-based urban design theorist, composer and musician. As a researcher Dell is a leading thinker in changing the way urban space is conceptualized in architecture and urban design today. As composer and musician, Dell played a key role in redefining the intersection between open and closed form music.
Head of Institute of Improvisation Technology (ifit), Berlin
Partner of integral designers, Paris
CEO of artist's label edition nieder werft (enw), Berlin
Christopher Dell plays Vic Firth exclusively
Overview of undertakings since 1998 – by Christopher Dell (initiater and/or protagonist). Performances and muscial work, solo or in various constellations, foundings and special programms are shown up. The latest Christopher Dell ventures are posted in the News Journal → or may be featured on the Project Page →.
---
The Work Archive accumulates the interdisciplinary artistic, research and publication works of Christopher Dell. It constitutes the visible storage of the non-linear and complex processes and collaborations through wich his work has come into being. The thematic structure of the work archive is recursive, so that works can appear under different categories.
In toto Dell's work is instigated by motives – themes and questions – of the contemporary city. Dell understands the city as an improvisational process, that comes about through actors, things, actions, discourses and vectors on sites. Being driven by motives, his work can take on different forms – such as writing a book, teaching urban design and architecture theory, playing or composing music, publishing a sound medium, lecture-performing, creating a sound installation, curating exhibitions or making objects. Within this diversity one aspect stays crucial: rather than displaying already produced objects inside an institution, Dell is interested in exhibiting the field of the production and reception of the artwork and the way it activates discourse.
---
Education, Work and Awards  |  1984–85 studies of philosophy, TU Darmstadt. 1985–86 studies of music at Conservatorium Hilversum. 1986–88 Conservatorium Rotterdam. 1988–90 Berklee School of Music, Boston (Masterstudent with Gary Burton, Herb Pomeroy, Hal Crook). 1993–94 studies of composition with Hans-Ulrich Engelmann […]