Das Arbeitende Konzert/ The Working Concert Revision VI-VII
enw records, series Reihe Neue Zeit published in May 2019
order hard-copy for 20 Euro per email: info@niehler-werft.de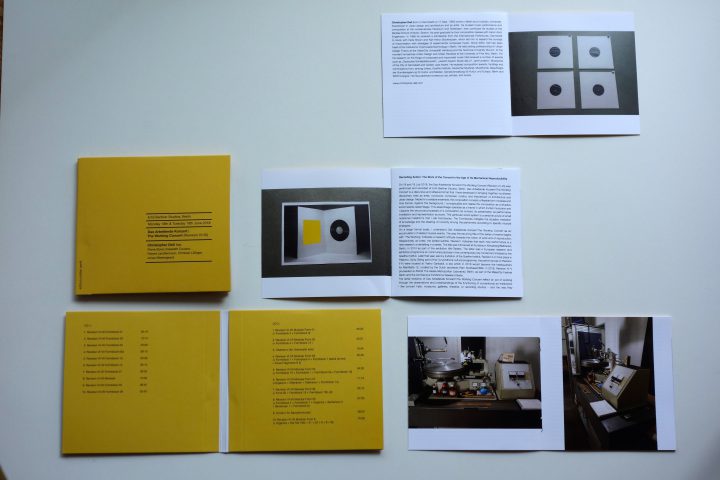 The limited and signed edition  of 400 pieces consists of
– double 12 cm cd
– artist PocketPac 4 pages, 4 Pockets, 300 g/m²
Chromocadboard, inside outside print 4c Euroskala +
matt lacquer, Pockets with opening outside,
– 12 page artist booklet 4/4 color.
The booklet includes the photo series "untitled" (2018) and the essay  "Recording Action: The Work of the Concert in the Age of Its Mechanical Reproducibility" (2018).
Das Arbeitende Konzert/The Working Concert' (Revision VI-VII) is a discursive format by the composer Christopher Dell. During the concert, internationally acclaimed musicians work together with Dell to determine and demonstrate the organisation of the piece as open form. The format invites the audience to experience and discuss the process of music-making in real time. As performative and discursive installation, the work addresses and contextualises fundamental questions of cooperation in the fields of contemporary art, music and urban theory.
download press pdf:
reviews:
avant scena:
fono forum:
download cover:
download booklet:
DELL_Booklet_Hofa_AK2019_Druck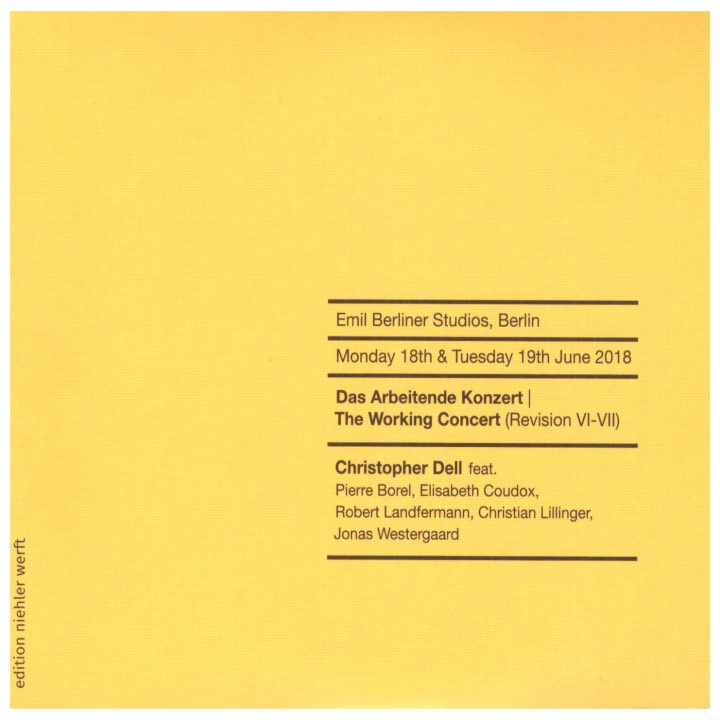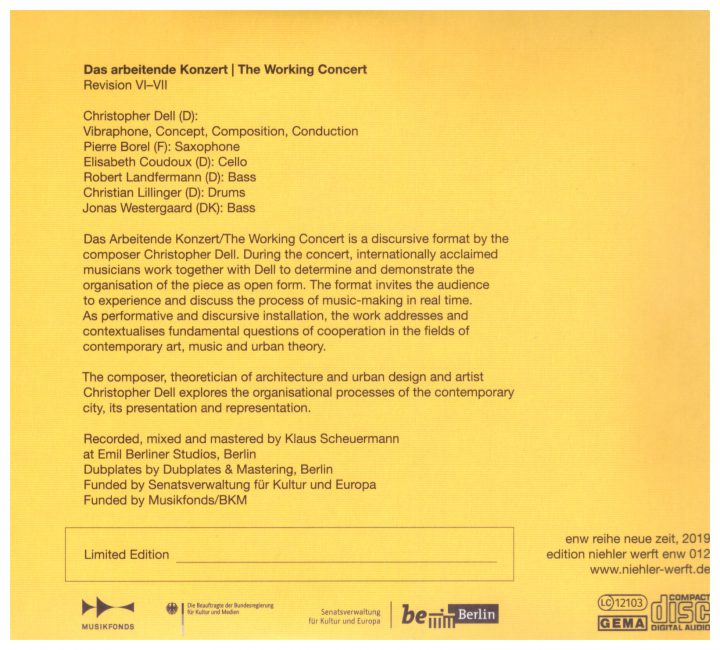 funded by
Funded by
Senatsverwaltung für Kultur und Europa


Funded by Musikfonds/BKM