Revision VI-VII on enw records, series Reihe Neue Zeit published in May 2019.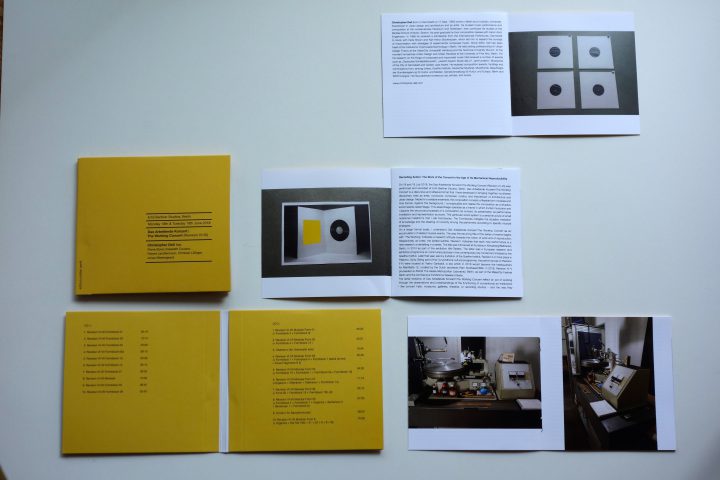 The limited and signed edition  of 400 pieces consists of
– double 12 cm cd
– artist PocketPac 4 pages, 4 Pockets, 300 g/m²
Chromocadboard, inside outside print 4c Euroskala +
matt lacquer, Pockets with opening outside,
– 12 page artist booklet 4/4 color.
The booklet includes the photo series "untitled" (2018) and the essay  "Recording Action: The Work of the Concert in the Age of Its Mechanical Reproducibility" (2018).
order hard-copy for 20 Euro per email: info@niehler-werft.de
download press pdf: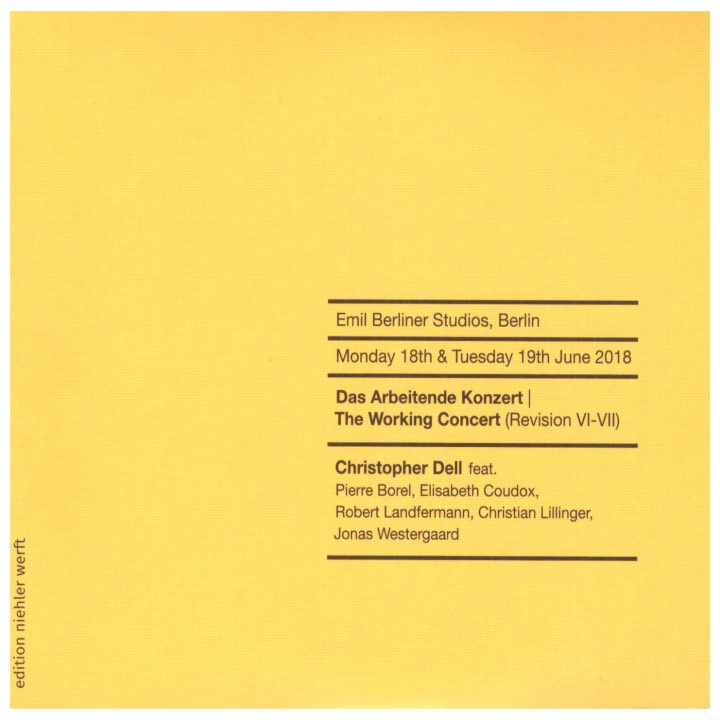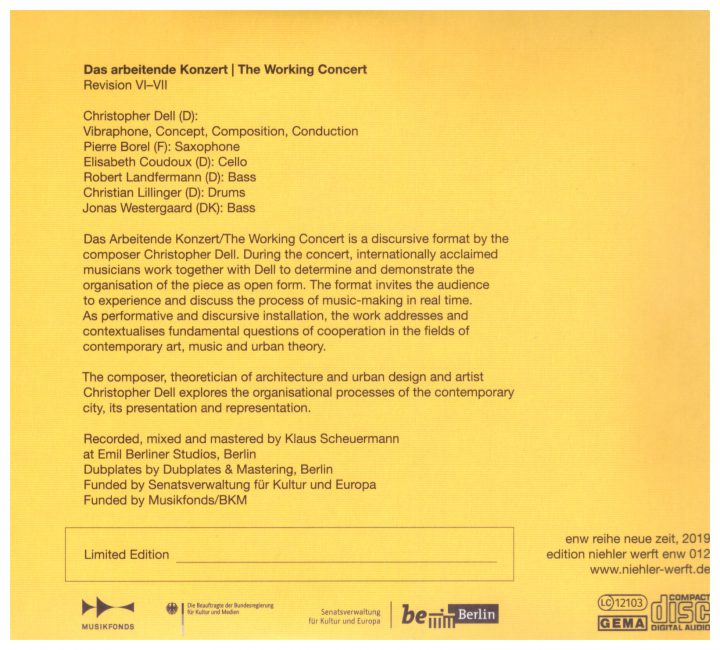 funded by
Funded by
Senatsverwaltung für Kultur und Europa


Funded by Musikfonds/BKM