pre-order here!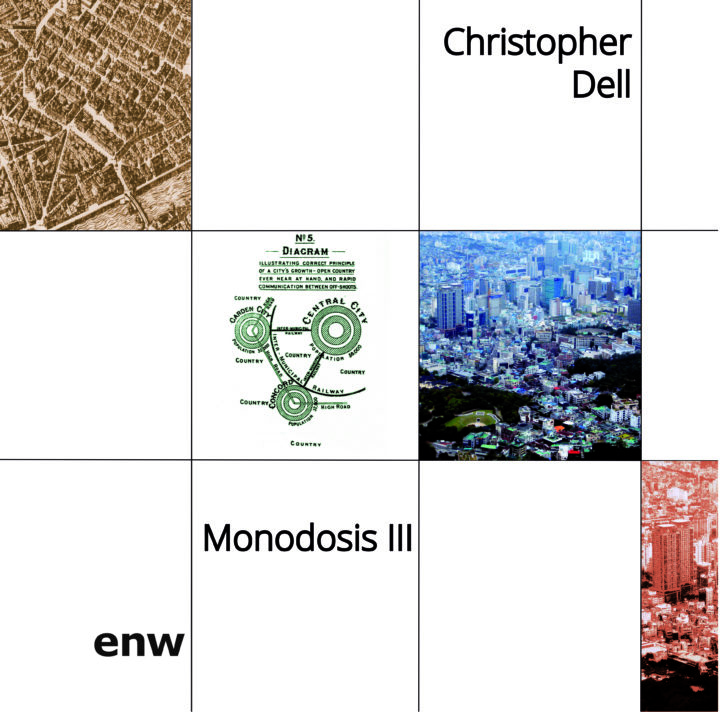 order CD
in jewel case transparent tray and 12 page booklet via invoice for 15 Euro plus 2,50 Euro shipping for Germany and 9,90 Euro international at: info@niehler-werft.de
order Monuments  180g Vinyl
chromocarboard and booklet card  
via invoice for 22 Euro plus shipping at: info@niehler-werft.de
will also be available as 16-Bit CD Quality44.1 kHz – Stereo on qobuz from 14th of April 2023
Christopher Dell
Monodosis III
Monodosis III presents the third document of a unique research in progress undertaken by the acclaimed composer and vibraphonist Christopher Dell. Inscribed in the solo series of Monodosis, this album displays Dells latest groundbreaking virtuoso work, which in its radical performativity transcends the traditional dichotomies of composition vs. performance. Through this solo endeavour, Dell creates an intricate medium to explore questions of composition in a small yet transcending scale. This downscaling in and concentration of instrumentation allows Dell to constantly redefine the musical grammar of his vast oeuvre. Unfolding in serial form, the music travels swiftly through a kaleidoscopic, in its mono-ism almost phantasmagoric realm of parametric views. An adventure for the ear.
Line Up:
Christopher Dell – vibraphone, composition, concept
tracklist CD
01   Monodosis III Fond 1 9:05
02   Monodosis III Fond 5 9:00
03   Monodosis III Fond 2 8:16
04   Monodosis III Fond 6 1:25
05   Monodosis III Fond 4 9:11
06   Monodosis III Fond 3 8:58
total time:           45:59
Tracklist vinyl
Side One
01   Monodosis III Fond 1     09:05
02   Monodosis III Fond 2  01:44
03   Monodosis III Fond 5 09:00
Side Two
04   Monodosis III Fond 6 01:25
05   Monodosis III Fond 4 09:11
06   Monodosis III Fond 3 09:02
Mastered by Arne Schumann at Schumann & Bach
All compositions and concept by Christopher Dell
© & ℗  Christopher Dell 2023
Design by Christopher Dell
All Compositions  by Christopher Dell (GEMA)
With essay by Christopher Dell
Produced by enw and  Christopher Dell